Today the main server was migrated to the new version Arcane Chrysalis (0.5), so in order to enter the game the new client is required. Unfortunately they don't have a direct link yet, at least by the time I wrote this. Now my client works in windows but still had lots of problems.
Reea the camera hack still works in this new version but the problem is I have no textures in mountains (all are black) and I can't see outside items like plants, so I think the herb mapping must be delayed a bit, at least until I find a more decent graphic card :/
A pic of my problem: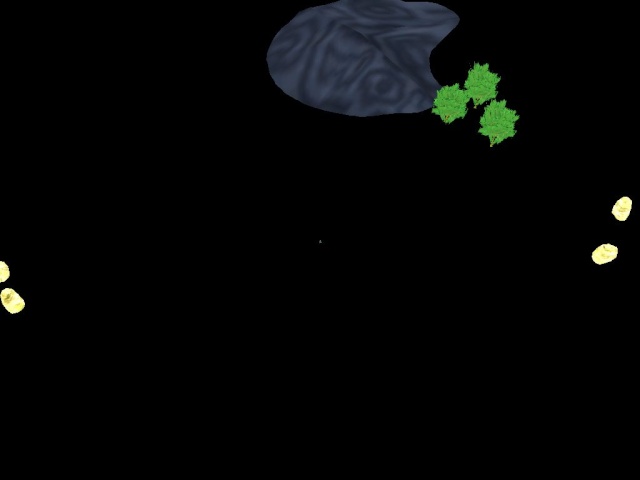 The little yellow dot in the middle of the void that used to be Bronze Doors Road 2 around Lake of Tears is me!